INSTANT VILLAGE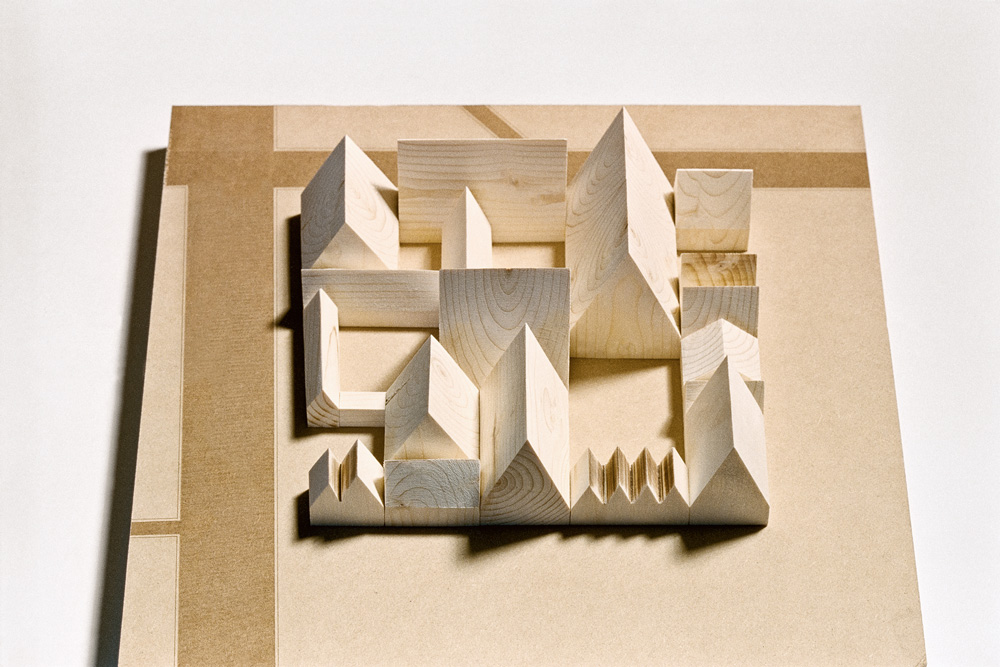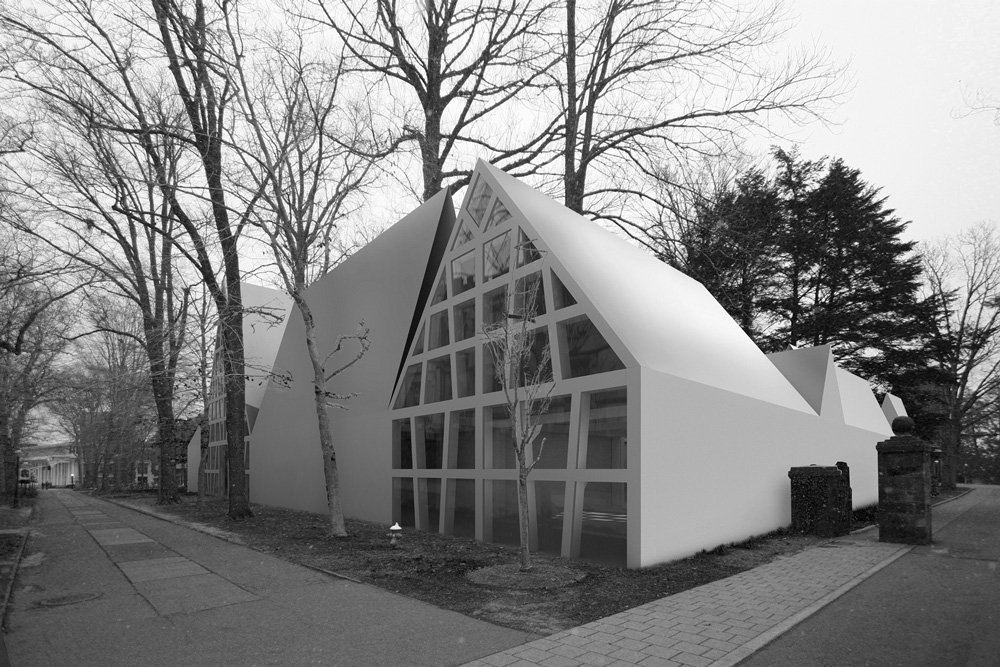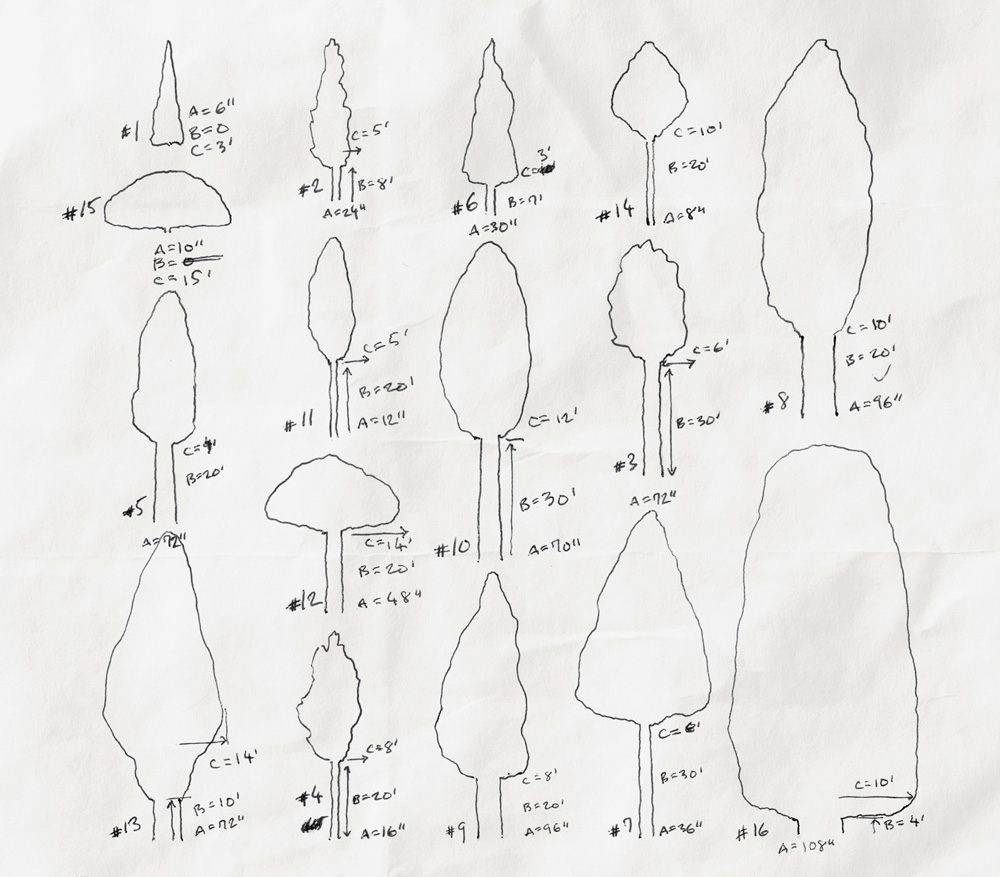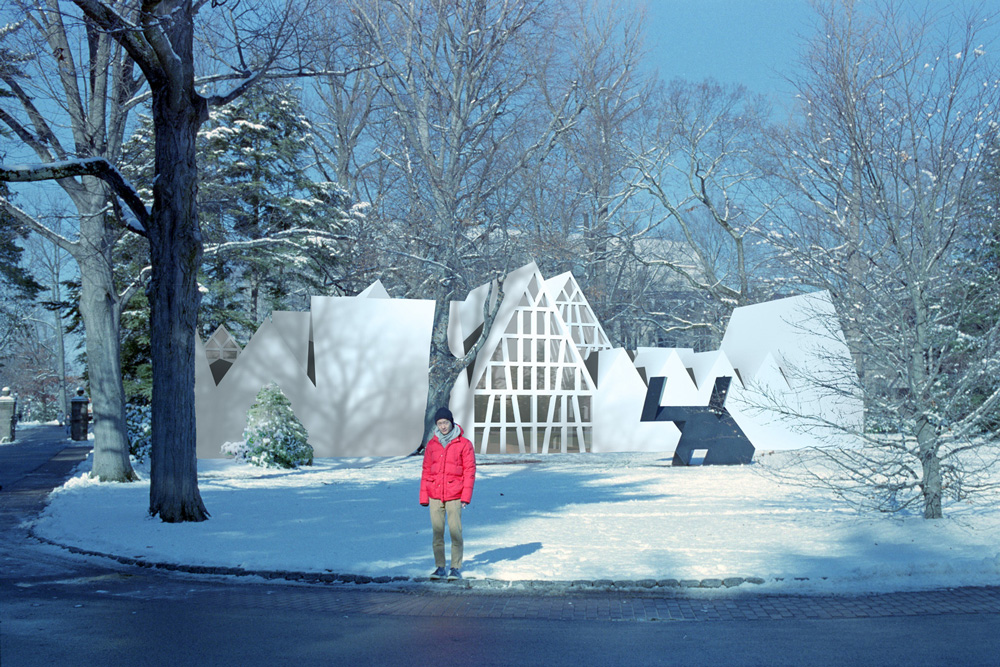 Principle Use: Gallery & Exhibition Areas, Classrooms, Game Rooms, Cafe
Project Site: Princeton, New Jersey
Total Floor Area: 9,900 sq ft.

Few university campuses express the spirit and values of scholarship quite like Princeton's, insulated as it is from the outside world since before the nation's founding. Together, the architecture, medieval pageantry, regalia, Latin phrases carved in stone—all combine to produce an other-timely atmosphere. As we see it, the challenge of conceiving any new building here—in this case, one dedicated to the study of art and architecture—lies in balancing expectations of newness on the one hand and deference to tradition on the other.
Our process, in short, involved zeroing in on key elements of the campus's Collegiate Gothic style—specifically, the heavy timber gable roof and the quadrangle—and applying to these what we felt were current aesthetic trends (differentiated repetition, a stripping down of traditional forms to their plain-faced geometric basics, and a reversal of inside-outside materiality) in a mash-up of du jour and passé.
The 16 old trees on the site inform the project in specific ways in plan and section. Their measurements and locations were accounted for early on as possible constraints on the building envelope, and, having reached maturity, each could be measured with a good deal of certainty:
Location

Diameter at breast height (DBH)

Diameter at drip line (DDL)

Vertical clearance beneath the lowest branches

While their disposition in plan informs the column layout, their sectional measurements give rise to specific roof profiles that nestle under the branches while maximizing height and pitch angle. Where trees are grouped together, or where their branches are too low to be integrated into the building, areas of the grid are subtracted to form miniature quadrangles bringing light and views into deeper parts of the building. The result is an odd collection of self-similar roof forms, fused together in white.
The interior recalls the warmth of Princeton's refectories with their massive timber structures and stained wood finishes. Rooms are basically rectangular, and most are connected through an open plan, yet the variations in roof size and shape create a clear spatial hierarchy as well as give each room its own qualities of sound, light, and air.