HOUSE FOR OUR MOTHERS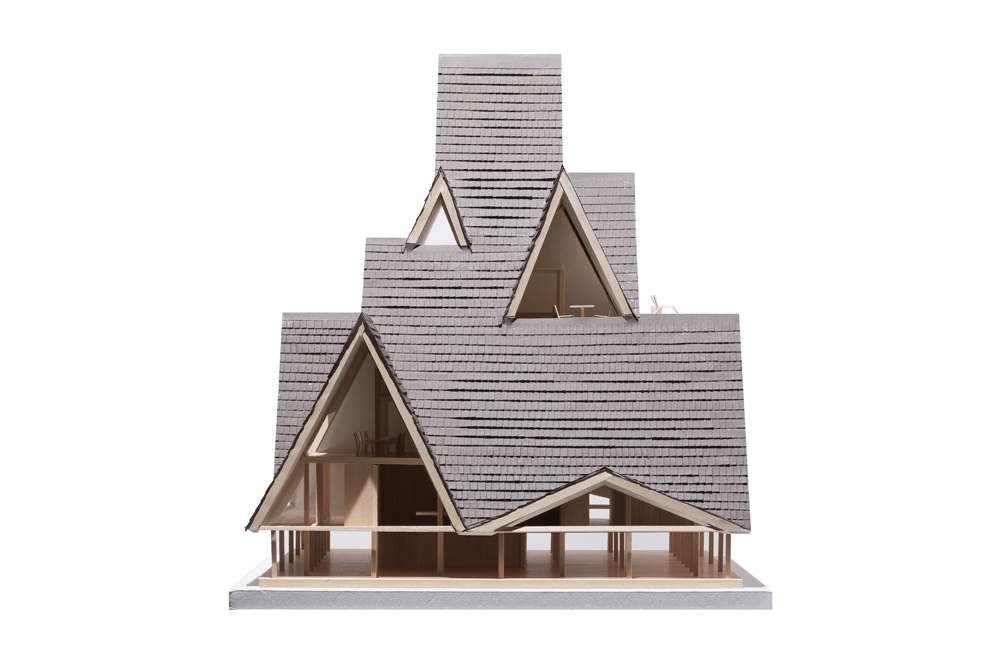 This is a house for our mothers, both of whom always wanted to have bigger families and bigger houses in which to live together as families. Really, it is a house for any kind of big family, whether blood relatives or not. Importantly, it is not a big and empty house, but full and densely lived in.

Our mothers' desire for big families and big houses, while perfectly intuitive on their part, offers architects an opportunity to reinterpret traditional forms while at the same time taking advantage of the recent drive toward high-rise timber construction.

It also reveals interesting clues as to how some of tomorrow's challenges might be met, such as the need to use land more efficiently or to reduce consumption of resources. Since members of families are able to share space and resources so freely due to the familial intimacy that exists between them, big-family-living has the potential to improve resource consumption and land use like no other co-living arrangement can.

In addition, it engenders far-reaching social benefits, which ultimately derive from one single fact—that the members so depend on each other for survival that breaking up an entire family is never seriously considered. Members are, in a way, forced to get along, to learn social skills and conflict resolution, to learn how to treat others with respect, and to take responsibility for one's actions, which leads to more responsible citizens and a more prosperous society.