HOUSE WITH A CORNER EAVE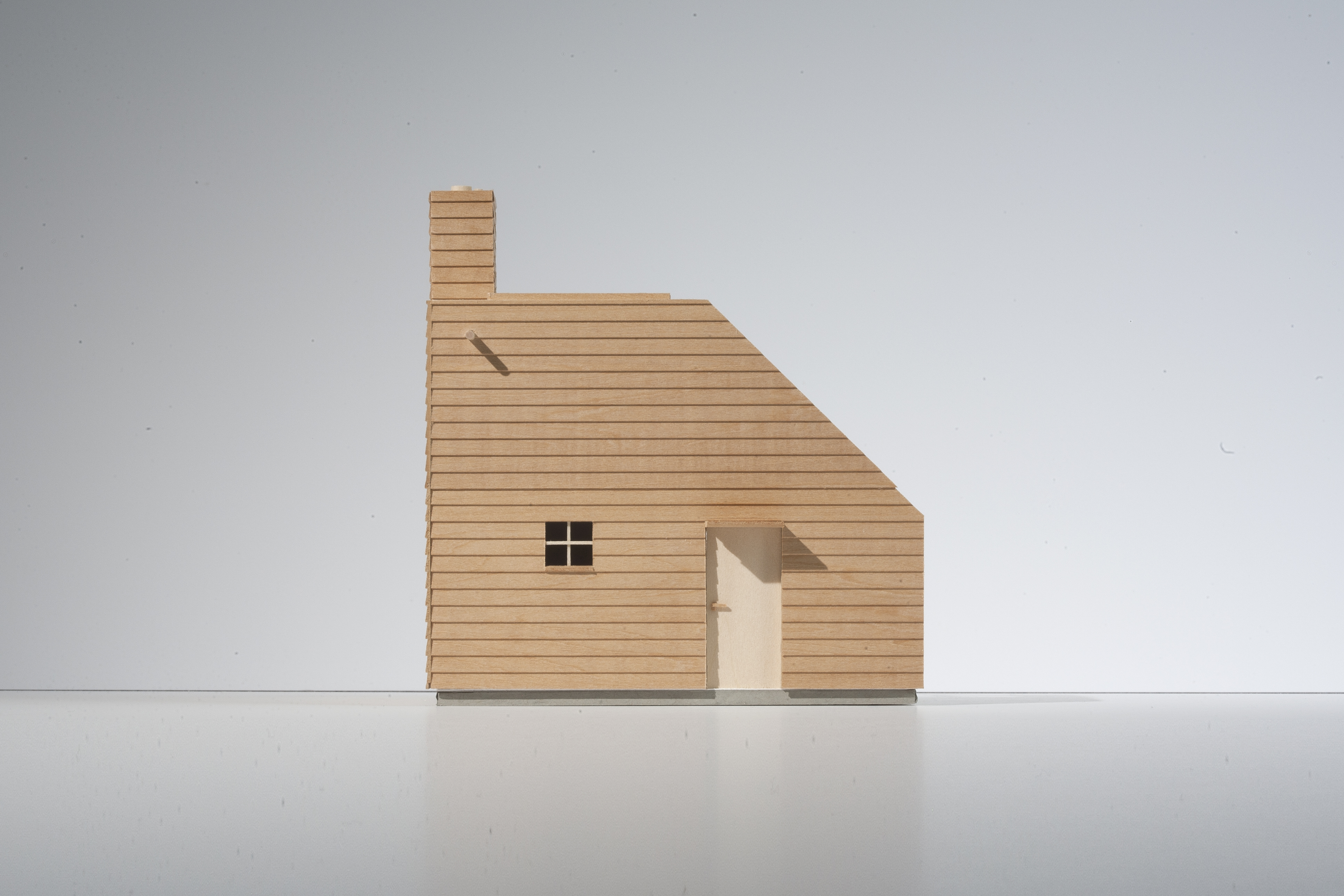 Principle Use: Residence
Project Site: Salt Lake City, Utah
Total Floor Area: 400 sq ft.
Design Period: 2021.09-10
Host: Salt Lake City, the American Institute of Architects Utah Chapter, and the Community Development Corporation of Utah
Competition Result: Runner-up Prize

These plans have been pre-approved by Salt Lake City. Contact us to get started.
This is a tiny house for a tiny site, perhaps an underutilized patch of earth somewhere on your block. With a footprint of only 17 by 19 feet it could fit in so many places. The parts are all made in a factory somewhere, which keeps costs low (waste too). They fit onto a standard flatbed trailer, and once they have been shipped to the site it is just a matter of assembly—bathroom and kitchen first, then the loft and skylight on top of that, then walls, roof, and so on …

This house, tiny though it may be, has an inside that feels comfortable and varied despite its small footprint. There are four openings, each with a different size and orientation—a small window in the bathroom, a medium-sized window in the kitchen, a large skylight in the loft, and extra-large sliding glass doors at the corner eave of the roof. This glazed corner can be curtained off for private doings, while the spacious vertical interior, punctuated with a framed view to the heavens, provides plenty of natural light and much needed room for the mind.

Tiny though it may be, this house has a chimney which vents insalubrious airs from the kitchen and bathroom. All the fixtures and hardware are industrial grade, made to take a beating.

The universal benefits of tiny houses may be far more significant than we realize. Tiny houses require smarter use of every resource, not just space. In doing so they instill a greater sense of propriety in their owners, and promote a sense of stewardship more in proportion to the needs and values of today's conscientious city dweller.