HOUSE B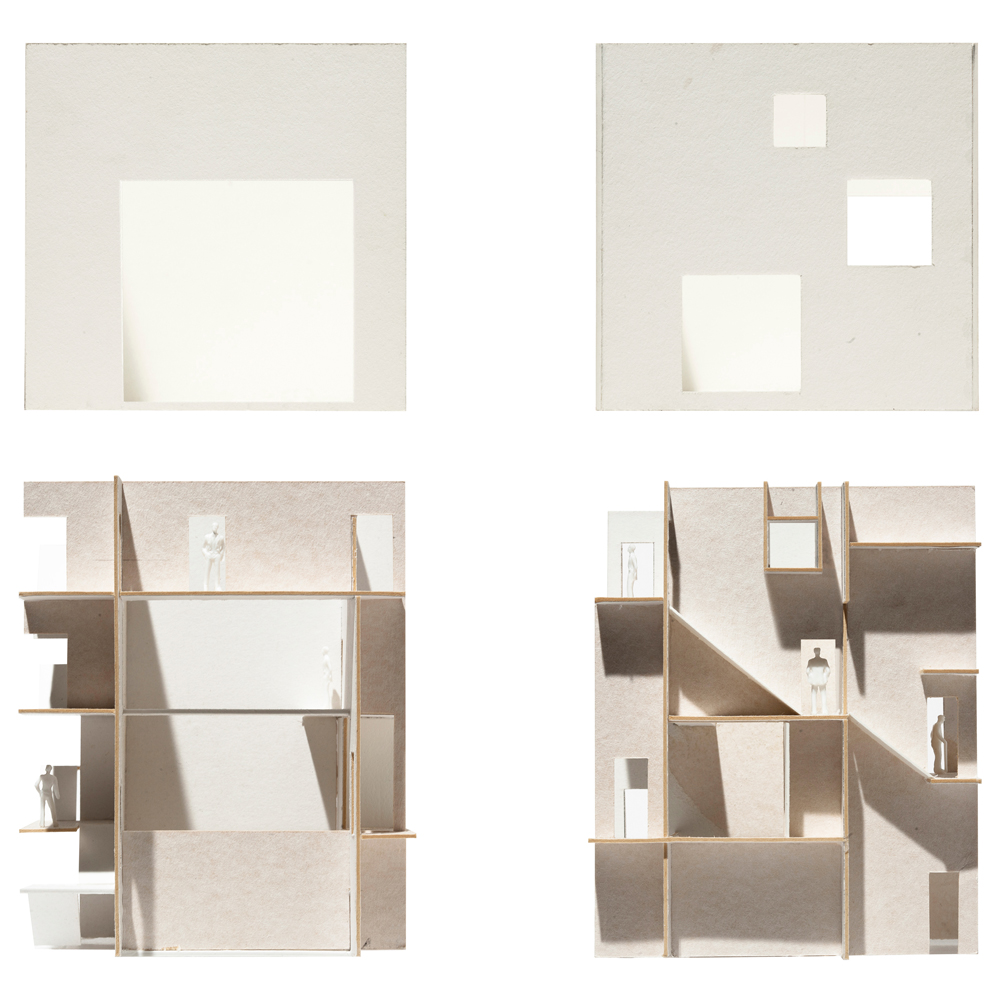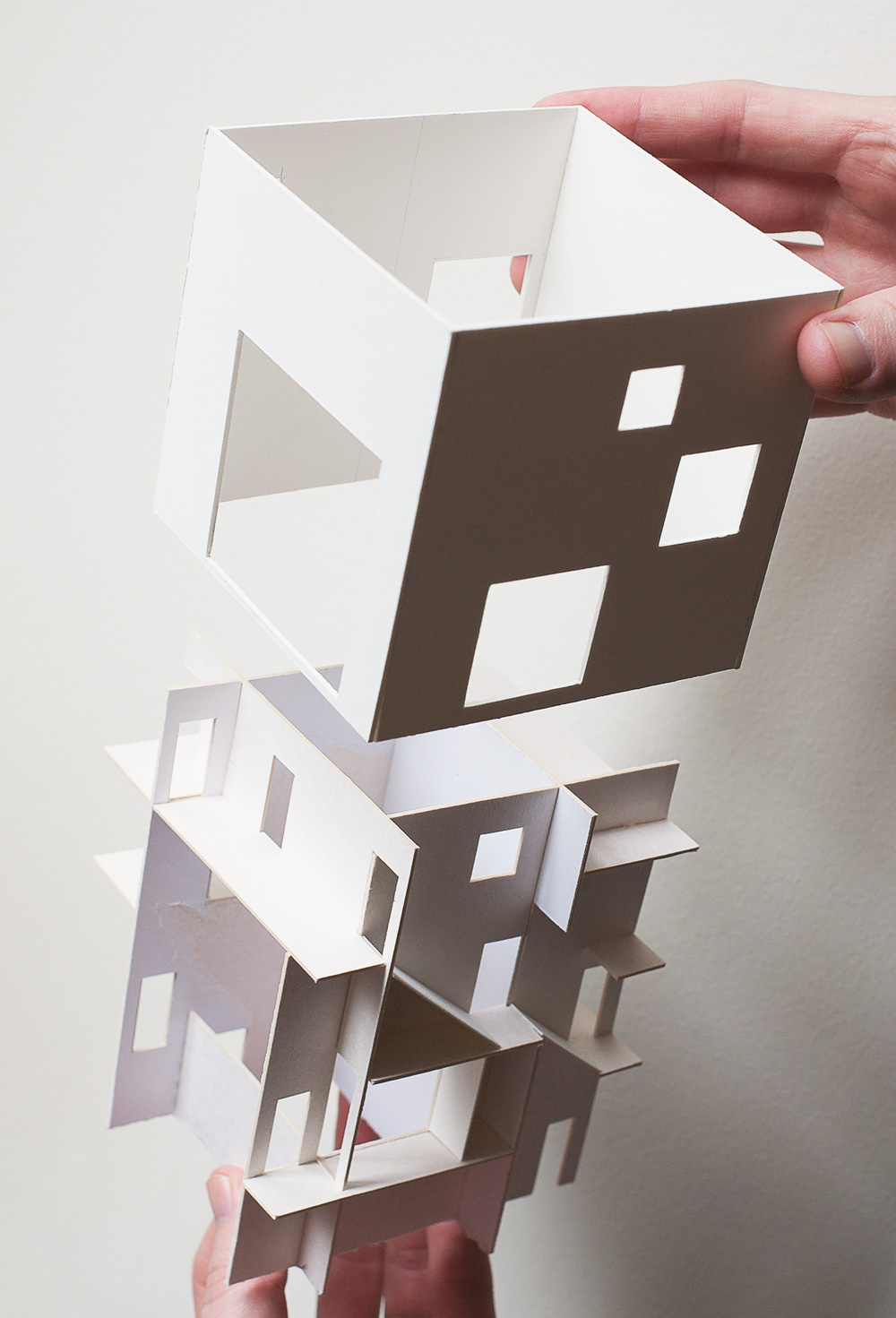 Principle Use: Residence
Project Site: Beach Haven, New Jersey
Total Floor Area: 2,200 sq ft.

Thousands of houses along New Jersey's coastline are on what used to be zoned as wetlands but have recently been "upgraded" to high-risk flood zones in light of climate model predictions and the damage wreaked by Hurricane Sandy. This study takes much the same approach that local homebuilders have taken, which is to accept the ground as wetlands, and to raise the entire house by 11 feet (3 feet higher than the base flood elevation of +8 ft). Where it diverges, however, is in its reconfiguration of basic elements of the suburban American house as a consequence of detachment from the ground. Certain elements remain at ground level while all other rooms are located safely above the flood plane surrounding a central void space. With respect to climate the house abstains from active systems, seeking to synthesize the morphological consequences described above with passive heating and cooling strategies. The triple-height void, in addition to defining the basic organization, cools the house in summer through stack effect. In winter its masonry walls function like modified Trombe walls that have been disengaged from the exterior glazing to sit deeper in the plan, radiating heat not just to the central void but to the rooms on the north side of the house as well.