GREAT SALT LAKE STATE PARK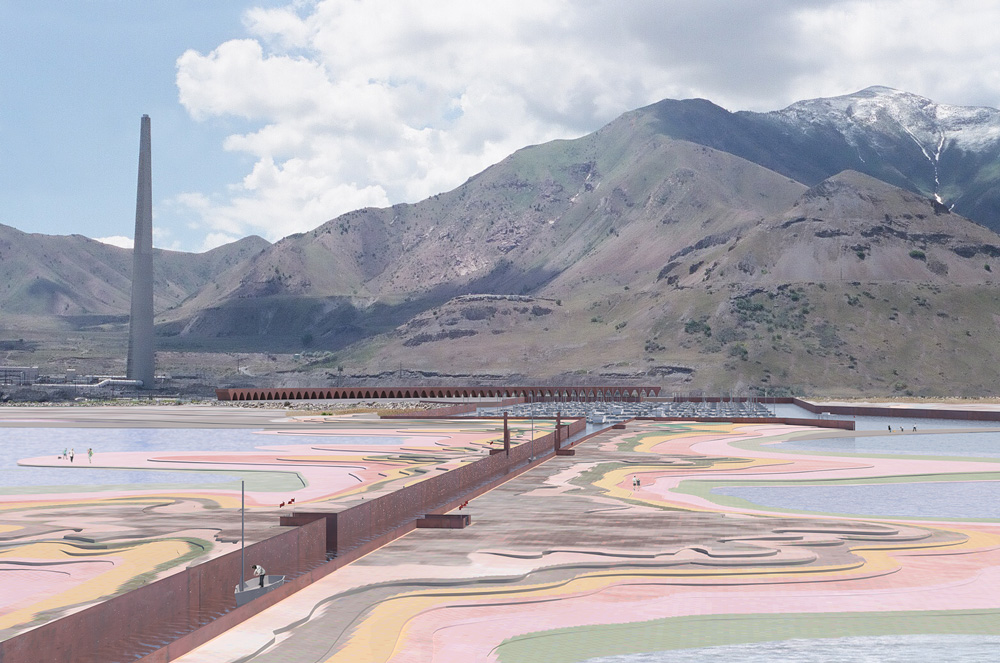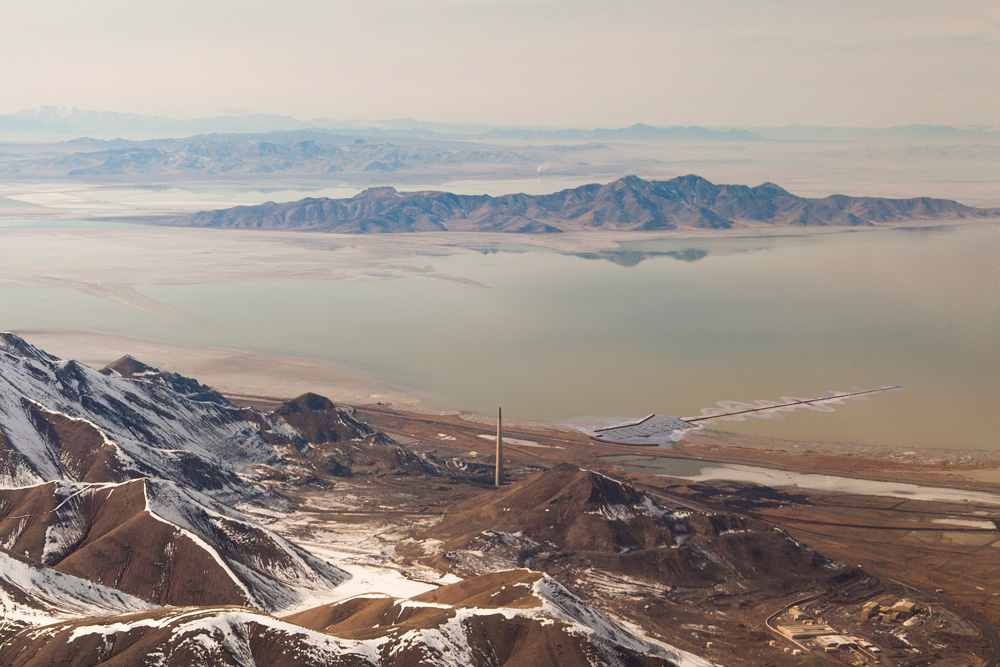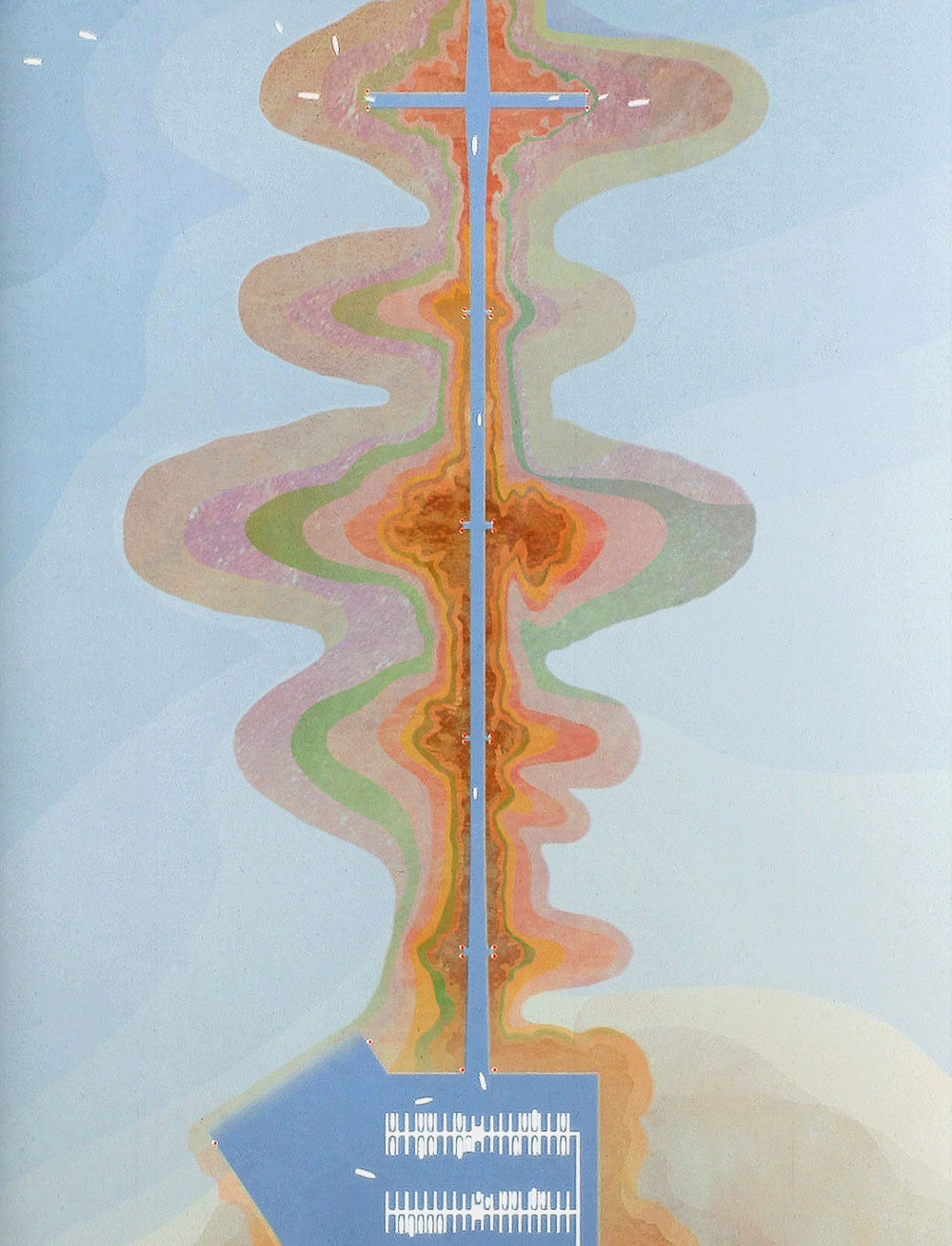 Principle Use: Marina, Public Park, Offices
Project Site: Magna, Utah
Total Floor Area: 000 sq ft.
Design Period: 2021.01
Host: Seoul Biennale of Architecture & Urbanism
This is a speculative proposal for the Great Salt Lake State Park, an existing park with a yacht club and marina that are under threat of obsolescence due to the lake's ever-changing water levels and annual droughts. It is a far-reaching look at what a lakeside park could be if the purely practical concerns of dredging and earthmoving were informed by an architecturally inventive solution.

The Great Salt Lake, located just west of Salt Lake City, Utah, USA, is the largest saltwater lake in the western hemisphere and the eighth largest endorheic (closed) lake in the world. Every spring it fills with mineral-rich snowmelt from the surrounding mountains, and over the course of the year it gives that water back to the atmosphere by evaporation, resulting in a dramatic fall in water level—ranging as much as five feet in a typical year. This range itself fluctuates in elevation relative to mean sea level (msl) since the amount of precipitation varies from year to year. It has reached as low as 4,191' msl on numerous occasions—nine feet lower than its nominal level of 4,200' msl.

The lake contributes $1.3 billion annually to Utah's economy mostly from mineral extraction. Recreation accounts for $136 million, facilitated in large part by the Park. Being situated at 4,200' msl the Park is constantly hindered by falling water levels, and during low-water years it cannot accommodate even the smallest boats and is all but abandoned until the next snowmelt. This happened as recently as 2018, and before that in 2016 when the lake reached its lowest level in recorded history.

The cause is nothing more than two basic site conditions: the lake's shallowness and its imperceptibly low slope, whereby a mere foot of water rising vertically can mean a hundred feet of land running horizontally. Robert Smithson's Spiral Jetty, located at 4,195' msl on the north shore, also suffers from these conditions, being either completely submerged or left high and dry for decades at a time. Ironically, these conditions are key contributors to the beauty of this ancient landscape, as they allow for a continual alternating process in which minerals are deposited across huge areas, then exposed to sun and air for months, producing vivid colors over vast expanses of shoreline.

Our proposal considers the opportunities afforded by large-scale engineering applied to the simple rise-run problem presented by the marina. The marina is made deeper by 15 feet, and extends out to the deeper regions in the form of a canal (perpendicular to the slope for the shortest distance) ensuring boat access anytime regardless of the water level. The relocated soil is dredged, dozed, and dumped at predetermined coordinates, producing an artificial landscape and a new extended shoreline. In the process, a soil binder is added, which contains a blend of minerals native to the lake.

This both stabilizes the resultant earth forms and over time produces a range of colors depending on the mineral.