TREE PAVILION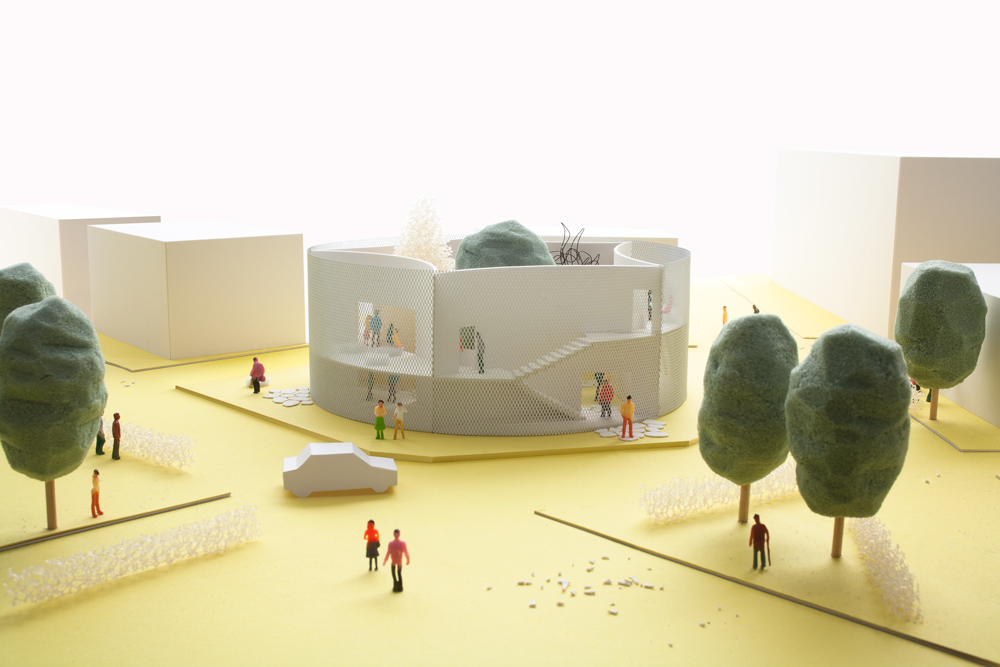 Principle Use: Public Park
Project Site: New York
Total Floor Area: 4,000 sq ft.
Design Period: 2019.11

In the middle of a neighborhood once covered in factories but now a burgeoning hipster town, a small patch of contaminated soil sits within a webwork of busy roads. Bristling up from this roughly five-sided traffic island are numerous grasses, shrubs, and trees—two of which date over a hundred years old, and another belonging to a species that is now hard to find in the city. An environmental site assessment and botanical review have doomed these trees to a slow, eventual death with the added warning that transplantation would carry its own risks and would not guarantee their survival.

In response to the community's call to action, we have proposed an in-situ solution, intervening in this slow process with the construction of a donor-funded architectural pavilion. The new structure is a two-pronged strategy—one below ground and one above. Below ground, extra-deep foundations form a protective barrier around the site, allowing for the phytoremediation of the contained soil and, in turn, indefinite preservation of the trees. Above ground, an enclosed public park is formed, buffered from the surrounding traffic by a two-story ring of semi-outdoor public rooms. Benefiting from deep foundations the 30-foot-tall outer wall of woven metal fabric achieves a minimum of lateral bracing, relying on its curvature and embedment depth for stability, and asserts a soft yet monolithic presence in the street. The inner walls are contoured in response to the distinctive shape of the traffic island, and are constructed of polished white concrete to ensure a bright, airy atmosphere within the park.

Once a mere backdrop to street traffic, this secret garden of old trees may yet outlive the effects of industrial pollution and accompany the neighborhood through current and future transformations.