LOOP HOUSE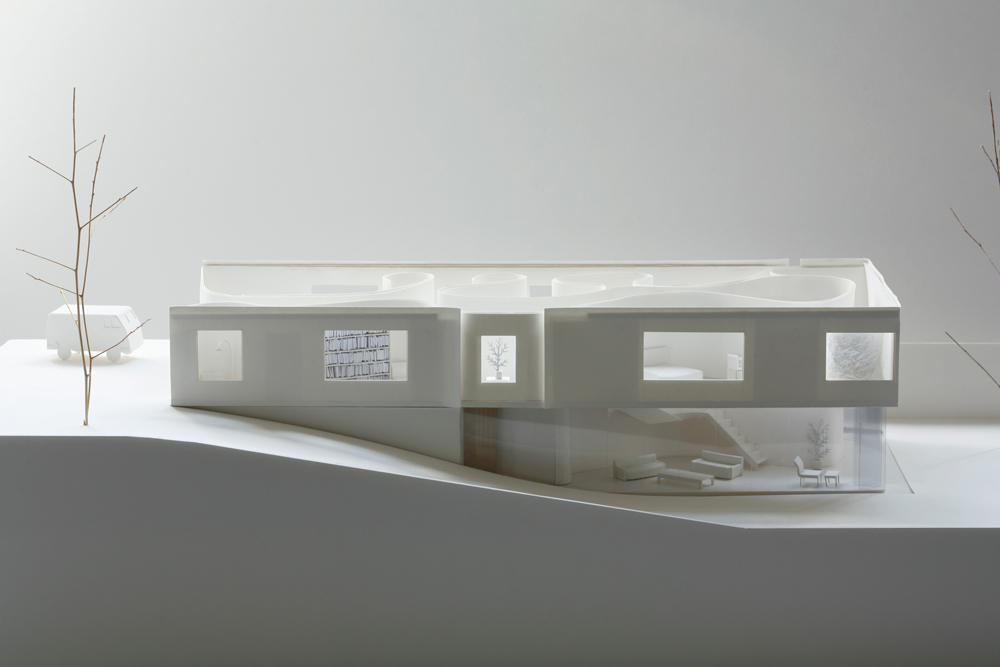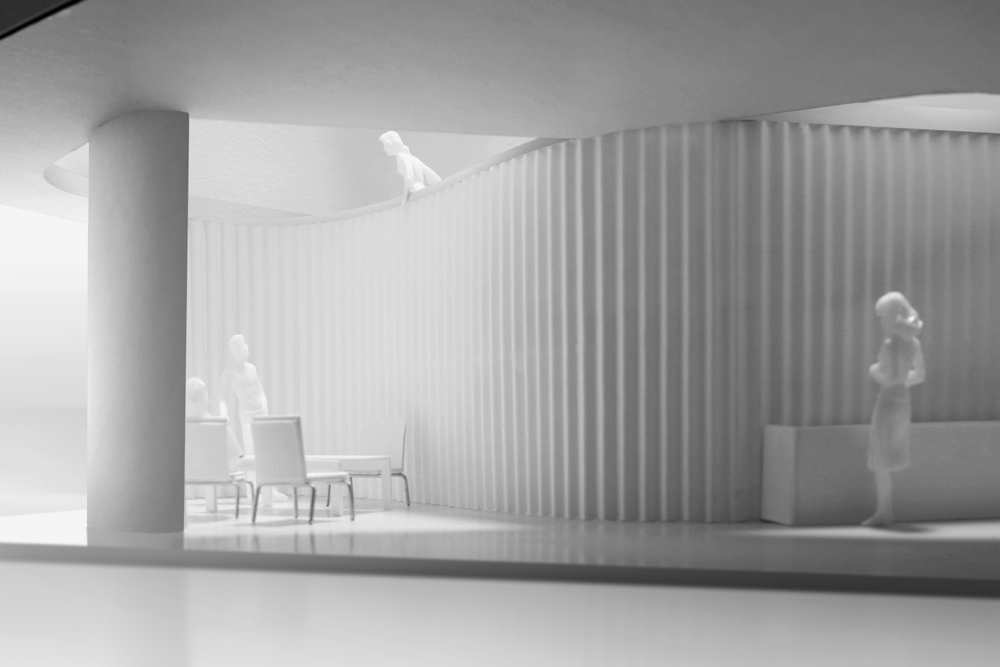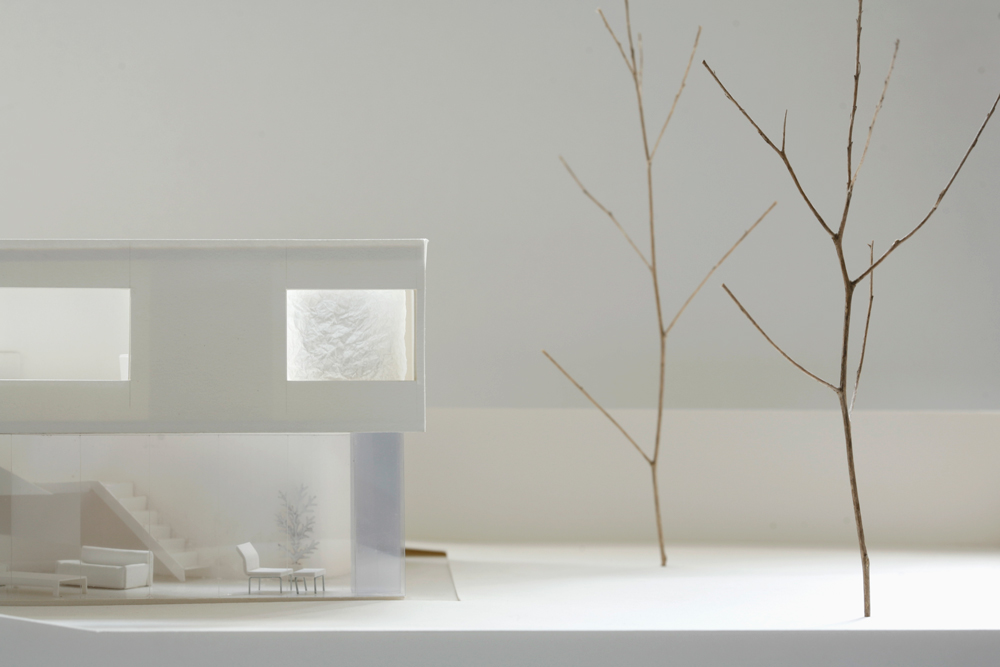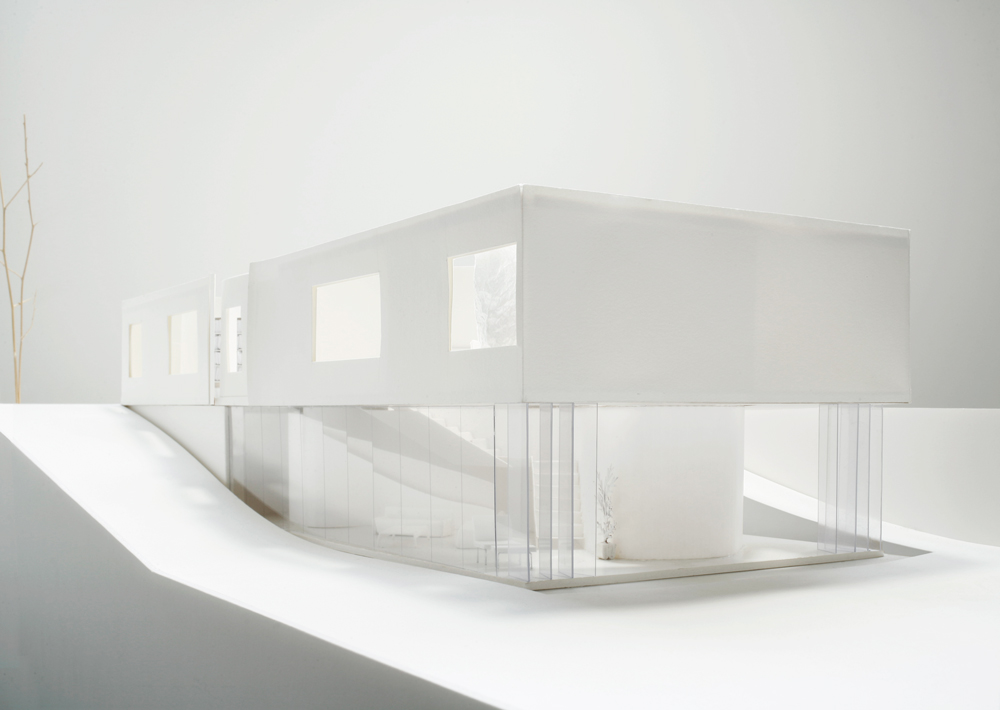 Principle Use: Residence
Project Site: Los Angeles
Total Floor Area: 4,800 sq ft.
The Eames House epitomized the marriage of modern domesticity with postwar industry, presenting a convincing image of livability and hominess—owing largely to its idyllic site and an impressive collection of tchotchkes—despite the industrial character of the building itself, which comprised two rectangular glass-and-steel boxes. It is understandable that a few years prior to the house's conception, when Charles Eames sketched his idea of a house for Arts & Architecture magazine, he didn't draw a house at all but people doing varoius recreational activities, avoiding architecture altogether (see What is a House?, Arts & Architecture, July 1944).

In this project, located less than a mile from the Eames House in Santa Monica, we explored an alternative formal strategy for a single-family house with an emphasis on the house itself and the objects inside it (cars, plumbing fixtures, chairs, wardrobes, bookcases, etc.). Taking the wall as the house's primary tectonic element, we attached to it all the fixtures and furnishings of a family of four—each implying spatial needs such as floor area, clearances, adjacencies, and privacy—and contoured the wall on radial curves to fit within a legally allowable zoning envelope.

The result is a continuous wall, a closed loop, that curves in on itself to create circulatory flow and spatial hierarchy driven by the demands of the objects it carries. The threshold between rooms is blurred by the absence of operable doors. Where walls come together space contracts, and movement is directed more forcefully. Where they spread apart space expands to reveal discrete rooms and slower, less directed movement. Defining the centers and corners of rooms, circulation paths, and how each space might be inhabited is intentionally open-ended and left for the residents to perceive for themselves.